Welcome to Curnow Lower School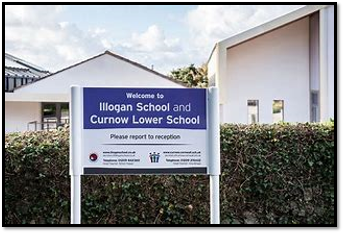 We make up the primary phase of Curnow Lower School and we are situated in Illogan, co-located with Illogan Primary School.
Running from the Early Years through to the end of Key stage 2, we are proud of the ambition that we have for our children; with a full understanding of their start point, we work tirelessly to ensure that every opportunity to progress and develop in all aspects of learning is exploited. By building strong relationships, providing a safe and stimulating learning environment and through the provision of an interest led curriculum we ensure that we prepare our children for their transition through Lower School and onto their next school phase. Developing good learning behaviours and attitudes to school and to others is at the heart of our teaching.
We have very strong links with Illogan Primary School. Integration is a key component of our provision and this allows friendships to flourish as well as supporting our curriculum delivery. The school's mission statement, 'Two School's, One Community' is integral to our daily practice.
Please enjoy this video of our provision at Curnow Lower School.
You can learn more about our classes at Lower School by clicking on the individual class page