Volunteers
As a School we welcome visitors and are pleased to offer the following types of 'Training and Development' visits: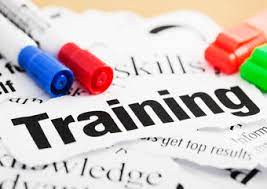 'Best Practice Visits'
For staff/colleagues from other schools to both share expertise and learn from our outstanding practice.
Work Experience placements
for students wishing to gain extended experience of working in an SEN school setting either as part of a recognised college course, Year 10 work experience or before starting Initial Teacher Training.
These types of visits are dependent on completion of a booking form and satisfactory safeguarding checks (where appropriate). Due to the high demand for placements and visits we will not always be able to accommodate requests but will always try our best to support individuals who have an interest in SEN and our school offer.
Please contact Rob Armstrong rarmstrong@curnowschool.org.uk or Jan Rixon jrixon@curnowschool.org.uk for further information.
Request for Work Experience Placement form
VOLUNTEERS
Long term voluntary placements may be available for individuals who wish to gain regular unpaid employment usually to support study or career development. We ask, where possible, that volunteers commit to a regular day/time for a minimum of two terms with us – most voluntary placements are for the academic year.
Under 'Safer Recruitment' guidelines all voluntary placements are subject to a full application process including application form, references, informal interview and completion of a satisfactory DBS check. Placements are at the discretion of the relevant subject leader and senior management according to commitments within the department/school.
YOUR VISIT
All training and development visitors must complete a booking form in advance.
For safeguarding, security and health and safety reasons visitors must sign in at reception on arrival at school each day (for the duration of the placement) and sign out when leaving. Photographic ID must be presented on arrival e.g. driving licence, passport or preferably school or organisation ID. A visitor badge will be issued which should be displayed clearly at all times while on site. Visitors are expected to comply with all supervision arrangements made by the school.
EQUAL OPPORTUNITIES POLICY
Curnow School values diversity and has an Equalities Policy to ensure that everyone within the school community is treated fairly, irrespective of race, gender, disability, sexuality or age.
If individuals require any special access arrangements, adjustments or adaptations to help during their placement, please let the school know.