Welcome to Curnow Upper School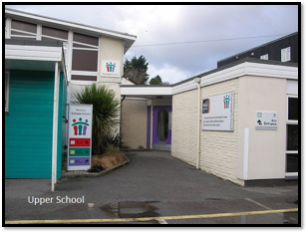 We make up the Secondary and Post 16 phase of Curnow School and we are situated in Redruth.
Running from Key Stage 3 through to Post 16 we continue to build on and develop the skills learnt at Lower school through an informed transition to the Upper School. Our ambitious curriculum for all pupils will build on their previous learning and during their journey through the upper school will start to focus on the preparation for adulthood. We are committed to ensuring all our pupils are engaged, have fun and are given the opportunities to lead fulfilled and purposeful lives now and in the future and collaborative working between the school, parents and carers and wider professionals supports this.
We have clear learning pathways to ensure that all pupils are engaged in a meaningful and relevant curriculum, they are able to flourish, reach their potential whilst ensuring that individual pupil's needs are fully supported.
It is important that we continue to focus on integration but with the emphasis on developing links within the local community. We work closely with parents, local services and businesses to widen pupils learning environments so that they are able to use, apply and generalise their skills.
Through this curriculum journey, our mission statement 'Enjoy learning, Prepare for Life' is very much at the heart of what we do every day.
Please enjoy this video of our provision at Curnow Upper School.
You can learn more about our classes at Upper School by clicking on the individual class page